Course offerings for the Winter 2021 six-week demi-term include selections in Film, History, Literature, Music, Philosophy, Social Sciences, and Writing.
Please note: All Winter 2021 courses will take place on Zoom. Readings will be available online and by in-person retrieval.
If you have never taken a course on Zoom before, please note that upon registration you will receive a notification about our Zoom orientation sessions held prior to the start of the term to help accompany you in your online experience.
FULL: Animating Nature: Hayao Miyazaki's Vision of Environmental Consciousness
6 weeks, Wednesdays, 6:15 p.m. - 8:15 p.m.
This course will explore Miyazaki's ideas about the relationship between humanity and nature through the viewing of two films—Nausicäa of the Valley of the Wind and Princess Mononoke—and extracts from three others—Spirited Away, My Neighbour Totoro, and Ponyo. Questions raised will include: What are the limits of the human knowledge of nature? How can we balance the drive to improve the human condition with a proper respect for nature and its processes? What gaps exist in our own thinking—and in our own traditions—about nature? How can humans live well upon the earth?
This course is now FULL. If you would like to join the waitlist, email us at info@thomasmore.qc.ca. Should vacancies develop, those on the waiting list will be contacted on a first-come, first-served basis.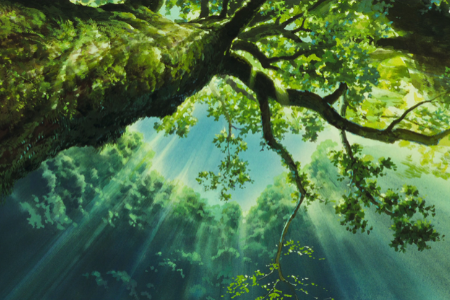 FULL: The Dawn of Civilization: The Bronze Age
12 weeks, Thursdays, 6:15 p.m. - 8:15 p.m.
What forces came together to cause cities to arise from our prehistoric past? What distinct and enduring cultural styles emerged in the art, architecture, and literature of these civilizations? What were each civilization's creation myths, beliefs, and world views? Where, in these disparate civilizations, can we locate the origins of writing, accounting, law, medicine, math, and astronomy? What can we learn from the emergence of political hierarchies and different types of religions? How did early economies develop inter-regional trade and new technologies; and what was their environmental impact? Why did initially dynamic civilizations often stagnate for centuries, even millennia? What insights can we glean about today's civilizations from the achievements and vulnerabilities of Bronze Age civilizations? 
This course is now FULL. If you would like to join the waitlist, email us at info@thomasmore.qc.ca. Should vacancies develop, those on the waiting list will be contacted on a first-come, first-served basis.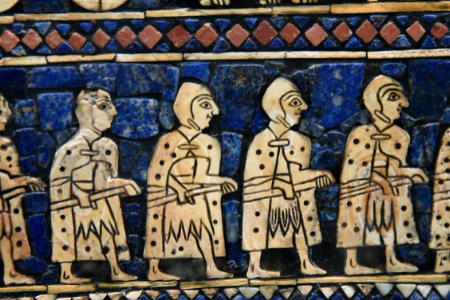 HUMAN AND SOCIAL SCIENCES
Contagion as Metaphor: The Unconscious Significance of COVID-19
6 weeks, Mondays, 6:15 p.m. - 8:15 p.m.

Apart from the widely shared fear, loneliness, and grief that have become such pervasive features of this time of pandemic, has COVID-19 unleashed other emotional reactions that might be more difficult to discern, express, and endure? In what ways might concepts such as transmission, infection, contagion, and immunity be metaphors for a deeply rooted, unconscious dimension of our experience of interpersonal relations? Has this viral upheaval revealed an otherwise buried set of fantasies and emotions linked to our early helplessness and dependence on others, and to the ways we are shaped, and misshaped, from the beginning of our lives by cultural forces of which we initially have no awareness and over which we have no control? How might we respond to our primordial permeability and susceptibility so as to enjoy a measure of freedom and participate in the playful exchanges that are the ground of creativity?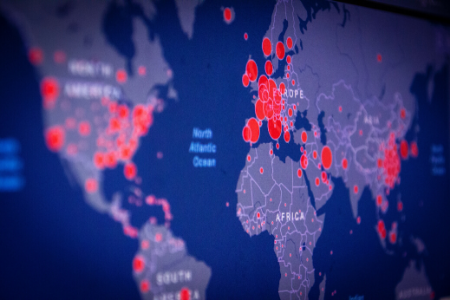 La décroissance est-elle viable?
Cours bilingue, 12 semaines, les mardis, 19h à 21h

Que demandent au juste les voix qui plaident pour la décroissance, depuis les groupes écologistes jusqu'aux milieux scientifiques ou à l'OCDE? Sur quoi se fondent les corrélations suggérées entre la consommation et les changements climatiques? Peut-on changer le système économique actuel tout en maintenant des emplois et des revenus substantiels pour tout le monde? La perspective d'une décroissance généralisée n'implique-t-elle pas une forme d'économie contrôlée? Au-delà des conceptions axées sur des changements radicaux, peut-on considérer comme l'OCDE une redéfinition des indices de prospérité qui pondèrent l'avidité des industries multinationales tout en assurant aux pays en développement un avenir viable? Peut-on envisager pour la transition écologique des moyens plus positifs, pouvant favoriser l'engagement d'une partie importante de la population locale?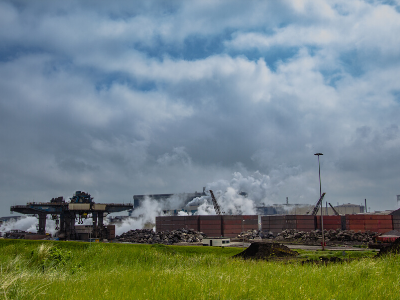 FULL: Leadership & Justice: How Personal Virtue Makes Community Possible
6 weeks, Mondays, 6:15 p.m. - 8:15 p.m.
What can ensure justice when institutions, processes, and laws falter? What is the primary goal of sound leadership? Can justice emerge without a crisis to prompt its appearance and nourish its growth? What role does charisma play in the achievement of justice? Which virtues—personal and communal—form the foundation of effective leadership? Should leaders pursue ideals, practical goals, or common interests? How do followers make, break, and shape leaders? How can leadership mitigate the pernicious problems of power?
This course is now FULL. If you would like to join the waitlist, email us at info@thomasmore.qc.ca. Should vacancies develop, those on the waiting list will be contacted on a first-come, first-served basis.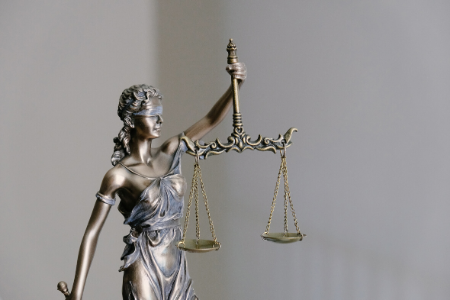 NEW: A Dose of Canadian Humour
6 weeks, Fridays, 1:30 p.m. - 3:30 p.m.

Charles Dickens wrote, "There is nothing in the world so irresistibly contagious as laughter and good humour." In this course, we will read infectiously funny books, each of which has won the Stephen Leacock medal, which is essentially the Order of Canada for books that aspire to be funny. And really, what is it about Canada that makes for especially funny books? And what makes Canadian humour so, well, Canadian? What did Margaret Atwood have to say about it? And who the blazes is Stephen Leacock, anyway?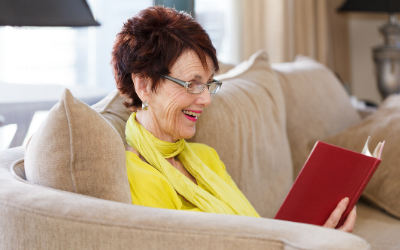 NEW: Alexandria and the Cosmopolitan Spirit
6 weeks, Wednesdays, 1:30 p.m. - 3:30 p.m.

From its foundation by Alexander the Great, Alexandria has been a great cosmopolitan city. As the capital of the Ptolomites, this city grew into a brilliant centre of Hellenistic artistic and intellectual achievement. For more than 2000 years, it absorbed Roman, Christian, Arab, Ottoman and European cultural influences. What conditions permitted Alexandria to become such a cosmopolitan milieu? How has the ideal of cosmopolitanism reacted and adapted when pressured by nationalism, populism, and other modern political forces? To what extent--and by what means--has Alexandria escaped the intense strife that has roiled Cairo? How has the changing role of women--in literature and in real life--inflected Alexandrian cosmopolitanism?
This course is now FULL. If you would like to join the waitlist, email us at info@thomasmore.qc.ca. Should vacancies develop, those on the waiting list will be contacted on a first-come, first-served basis.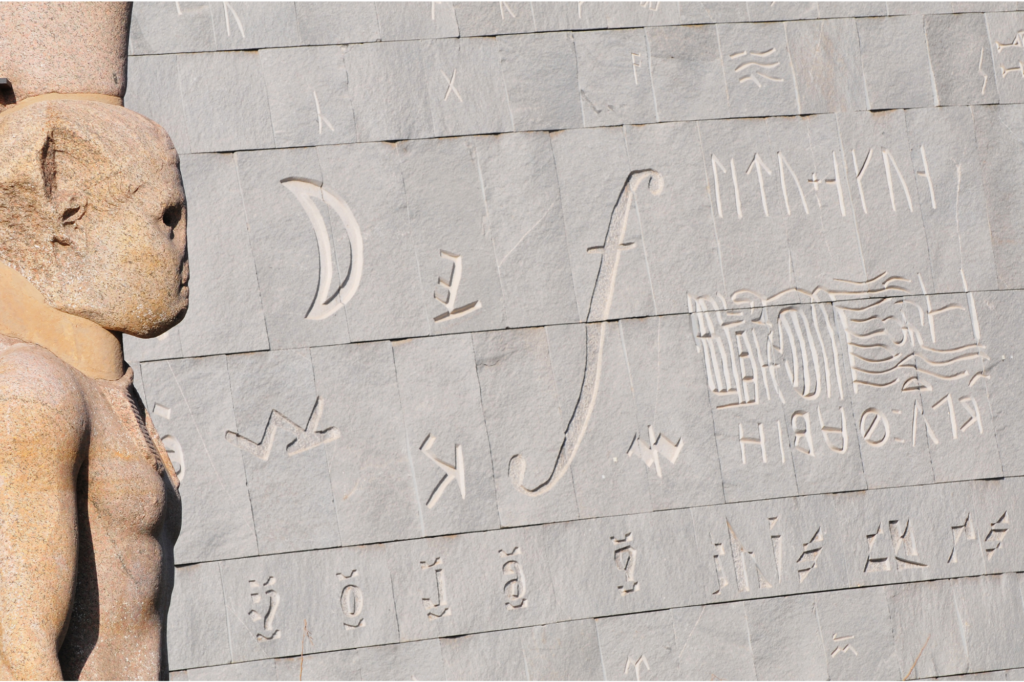 Gabrielle Roy : les incarnations d'une vie
6 semaines, les mercredis, 13h30 à 15h30
(cours bilingue / bilingual course)
L'ouvrage autobiographique de Gabrielle Roy, La détresse et l'enchantement, publié à titre posthume en 1984, raconte l'enfance et les années de formation de l'auteure. Nous lirons cette œuvre, de même que certaines nouvelles de son recueil semi-autobiographique Rue Deschambault et les premiers chapitres de la biographie de l'écrivaine rédigée par François Ricard, Gabrielle Roy : une vie (1996). Nous explorerons le mystère et la fluidité de la mémoire et la nature des récits de vie. Quelle est la relation entre les faits et la représentation de soi dans une autobiographie? Entre les faits et le portrait tracé dans une biographie? Comment un auteur qui fait appel à ses expériences personnelles pour créer une œuvre de fiction transforme-t-il ses souvenirs en art? Les principales lectures seront complétées par des articles de spécialistes, le documentaire Gabrielle Roy de Léa Pool et une entrevue accordée par Roy à la radio de la CBC.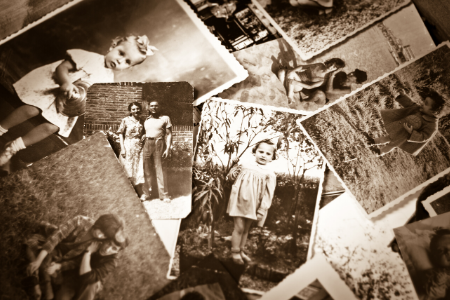 Imagination and Climate Futures: "Everything Change"
6 weeks, Tuesdays, 6:15 p.m. - 8:15 p.m.
In 2015 Margaret Atwood asked, "Where are all the Canadian writers who should be addressing the greatest crisis of our age?" What psychological, sociological, and ideological factors account for the failure of imagination concerning climate change? George Marshall's Don't Even Think About It: How Our Brains Are Wired to Ignore Climate Change and selected videos related to Amitav Ghosh's The Great Derangement: Climate Change and the Unthinkable will help us to answer this question. How has the paucity of inspiring writing about climate change improved in recent years? Not only has a new literary genre been born—Cli-fi—but also climate change issues are now appearing in mainstream literature. Both types of fiction will be discussed in the course (selected Cli-fi short stories and Ian McEwan's Solar). A major objective of the course is to enlarge and enrich our own imaginations concerning the subject of climate change and what it may mean for our future. Accordingly, the course will be conducted as a round-table discussion, with participants having the option to share on the last day of class a piece of writing on climate change they have authored.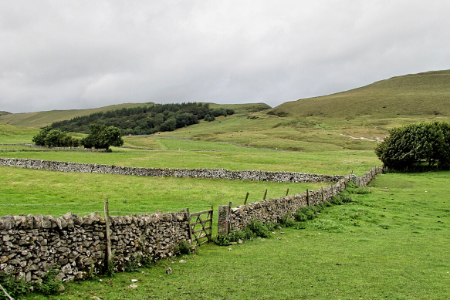 FULL: Reading Poetry: Where Do Poems Take Us?
10 weeks, Mondays, 1:30 p.m. - 3:30 p.m.
Note: This course was designed for the Pointe-Claire discussion group, but it is now open to everyone due to the online format. 
Seamus Heaney says that one of his own constant themes is that poetry must be an answer to a question and that "the poet must give the answer in the specific language of poetry, rather than in the language of the world that provoked the question." In this course, we will experience the pleasure and surprise of poetry by reading poems aloud and searching together for the poets' questions. We will also ask our own questions, such as why does poetry, more than any other medium, provoke delight and contempt in equal measure? How does poetry succeed in expressing the desire to transcend the finite and the historical? What impulse moves poets to engage in the impossible task of expressing the inexpressible?
This course is now FULL. If you would like to join the waitlist, email us at info@thomasmore.qc.ca. Should vacancies develop, those on the waiting list will be contacted on a first-come, first-served basis.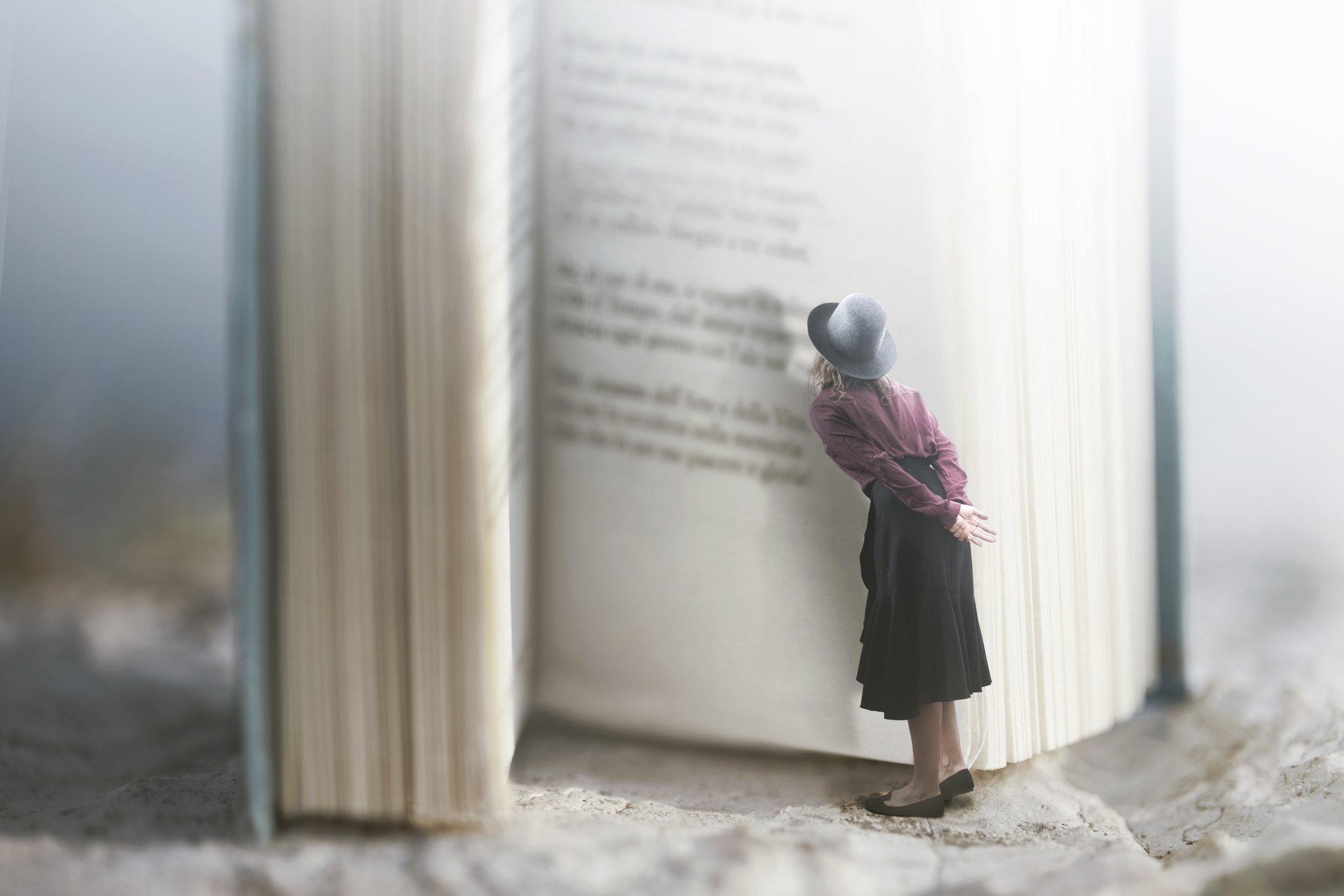 Shakespeare the Poet
6 weeks, Tuesdays, 1:30 p.m. - 3:30 p.m.
What made Shakespeare turn to stand-alone poems? Why and how did he draw inspiration from stories of the ancient world? How do these poems reflect both ancient and Renaissance concerns about the natures of desire, love, and power? What role did the politics of 16th-century patronage play? We will examine Venus and Adonis, The Rape of Lucrece, A Lover's Complaint, and The Phoenix and the Turtle. For context, we will briefly survey what is known of Shakespeare's life and times, including an element we can certainly relate to today—the regular outbreaks of the Plague, which closed the playhouses and transformed daily life.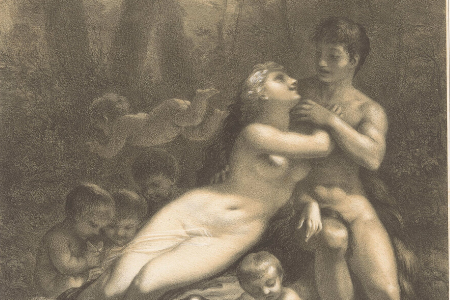 NEW: Music of the Spheres: Following the Thread from Antiquity to Modern Times
* Formerly Invitation to Music: The Elements of Appreciation I

12 weeks, Mondays, 1:30 p.m. - 3:30 p.m.
This course will focus on the concept of celestial harmony, from Pythagoras to Kepler. The notion of a music of the spheres resonated throughout the ancient world. The Ancient Greeks were the first to record the idea, and it was cherished for centuries during the Middle Ages and the Renaissance. Great scientific minds studied the exquisite ratios and harmonies of the stars and planets, and many composers drew musical inspiration from these lofty ideas. From Johannes Ockeghem to Johann Sebastian Bach, we can trace an unbroken tradition of esoteric mystical compositions, divinely inspired by and yearning towards the heavens. After the Renaissance, the idea of celestial harmony fell dormant, but the latest advances in astrophysics have given a surprising new twist to this eternal tale...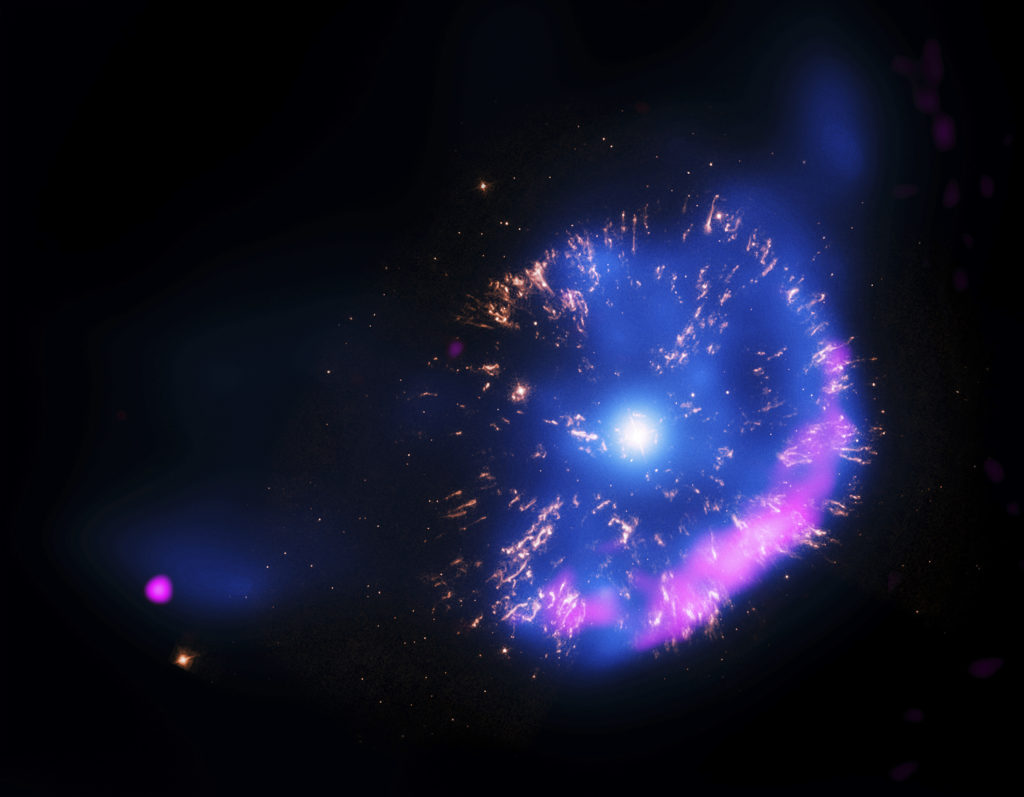 CANCELLED: Let's Talk About Opera
**Update October 2020: This course has been cancelled due to the Metropolitan Opera's cancellation of the 2020-21 season. We hope to offer the course again during the 2021-22 season next year.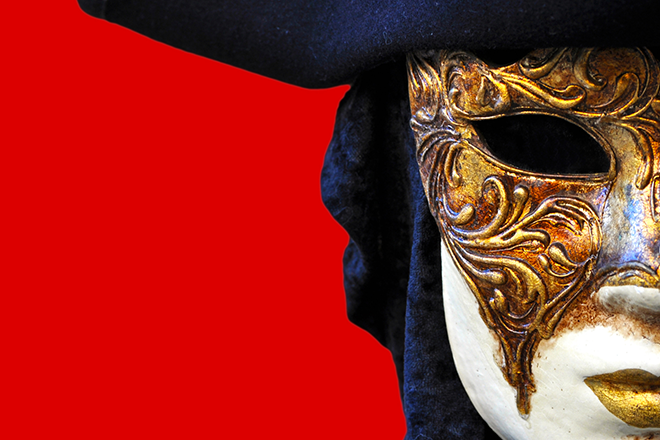 Ekphrasis: Exploring Art Through Poetry
6 weeks, Tuesdays, 1:30 p.m. - 3:30 p.m.
According to The Poetry Foundation, "An ekphrastic poem is a vivid description of a scene or, more commonly, a work of art." In this writing workshop course, students will both compose their own ekphrastic poems and comment upon the poems of other students. Weekly creative writing prompts will be accompanied by readings from a sampling of works by traditional and contemporary practitioners of the art form. How does the imaginative act of creating a new literary work expand on and interfere with the original artwork's meaning? In which ways do the plastic and verbal arts depend upon one another, even before the poet begins composing? Which visual aspects of art objects lend themselves to the most exciting ekphrastic depictions? How have other poets approached this particular subgenre and with what results?