Course offerings for the Winter 2022 six-week Demi-Term include selections in Art History, Film, History, Literature, Music, Philosophy, Religion, and Social Sciences.
December 2021 Update: Due to new government guidelines, all courses will take place online.
If you have never used Zoom before, we will provide orientation workshops at the start of the term.
Introduction à l'art moderne
12 semaines, les jeudis, 18h15 à 20h15
**en ligne**
Le terme « art moderne » est souvent utilisé, parfois de manière arbitraire. En réalité, qu'est-ce que l'art moderne ? Comment peut-on le définir ? Comment peut-on le cadrer à l'intérieur de balises temporelles ? Quelles sont les conditions de son émergence au 19e siècle et celles de son terme dans le postmodernisme ? Et enfin, quel est son impact sur l'art actuel ?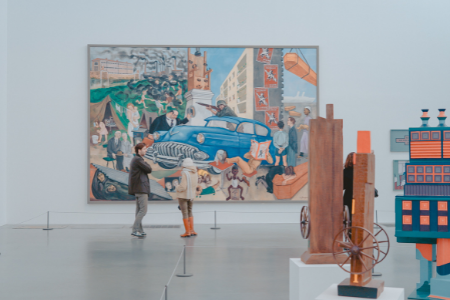 Animating Nature: Hayao Miyazaki's Vision of Environmental Consciousness
6 weeks, Tuesdays, 6:15 to 8:15 p.m.
**Online**
This course will explore Miyazaki's ideas about the relationship between humanity and nature through the viewing of two films—Nausicäa of the Valley of the Wind and Princess Mononoke—and extracts from three others—Spirited Away, My Neighbour Totoro, and Ponyo. Questions raised will include: What are the limits of the human knowledge of nature? How can we balance the drive to improve the human condition with a proper respect for nature and its processes? What gaps exist in our own thinking—and in our own traditions—about nature? How can humans live well upon the earth?
The Dark Ages: Catastrophe or Continuity?
12 weeks, Thursdays, 6:15 to 8:15 p.m.
**Online**
How dark were the Dark Ages? During this era (circa 350–1000 CE), how did the post-Roman world experience "creative destruction"? What survived of Rome's legacy in that turbulent early medieval world? What disappeared? Radical changes were occurring in virtually all fields of activity: economic, social, political, military, religious, intellectual, linguistic, and artistic. What were the causes and outcomes of these transformations? How have past and present historians interpreted developments in this distant time? 
Abandoned at the Bottom: Literary Portrayals of the Underclass
6 weeks, Thursdays, 1:30 to 3:30 p.m.
**Online**
We will explore the unique qualities of this literature, as opposed to other forms of writing, in depicting the lives of the dispossessed. What (if anything) does literature have to offer that social science, for example, cannot? On the one hand, this domain is surely not one in which "Art for Art's Sake" should prevail. On the other hand, at what point might social criticism and political ideology interfere with the capacity of literature to engage the reader?
This course is full; to add yourself to the waitlist, email info@thomasmore.qc.ca or call (514) 935-9585. Should vacancies develop, those on the waiting list will be contacted on a first-come, first-served basis.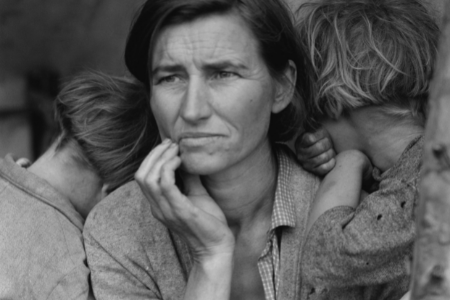 "These Tested Our Horizon": Women's Poetry
6 weeks, Mondays, 6:15 to 8:15 p.m.
**Online**
In last year's course, "A Certain Slant of Light," we asked what it means to talk about "Women's Poetry." We explored whether there is something unique about the subjects women explore, or in the way women make use of language, or in the impulses behind their poetic urge. Having arrived, in true TMI fashion, at more questions than definitive answers, we decided to offer a follow-up course. This year's course will take a more global look at women's poetry by including poems in translation from Spanish, Chinese, and other languages, as well as more English-language poetry from beyond North America. It will also directly address some of the questions that emerged from last year's discussions: Do women's deepest preoccupations differ from those of men? Does the historic silencing of women's voices lead to poetry that has a unique power and urgency? Does poetry that reflects women's inner lives, and bodied experiences, help us to understand differences among women whose sexual and gender identities vary?
This course is full; to add yourself to the waitlist, email info@thomasmore.qc.ca or call (514) 935-9585. Should vacancies develop, those on the waiting list will be contacted on a first-come, first-served basis.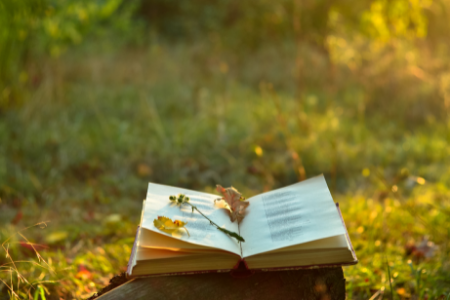 A Hitchhiker's Guide to the Symphony, Part Two
12 weeks, Mondays, 1:30 to 3:30 p.m.
**Online**
Here's your chance to discover (or rediscover) the wonders of the symphony orchestra from Mozart to the present day. This course surveys the evolution of the orchestra and its repertoire, with special attention paid to works performed during Montreal's upcoming concert season, and in seasons past. In addition, a visit to an orchestra rehearsal will be organized, if possible.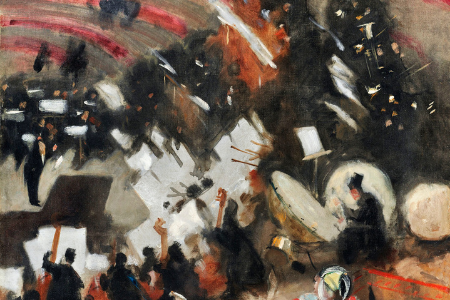 I and Thou: A Dialogue with Martin Buber
6 weeks, Thursdays, 1:30 to 3:30 p.m.
**Online**
Martin Buber is renowned as one of the great Jewish philosophers of the 20th century. Through a careful reading of his famous work, I and Thou, this course invites reflection on the central theme of dialogue as it appears in his work. Together we will ask: What is at stake if we fail to take seriously our life with others? What for Buber is the trap of the "I–It" experience, and why must we seize instead on the possibility of the "I–Thou" relation? How can we take up language, speech, and dialogue in ways that free us from the risk of making others our objects? What roles do revelation and God play in this process? Along with Buber's text, we will give consideration to two of his famous interlocutors and critics, Franz Rosenzweig and Emmanuel Levinas. Finally, we will close with a discussion of how Buber's dialogical philosophy might be applied in our relationship to nature, the environment, and Indigenous landholders.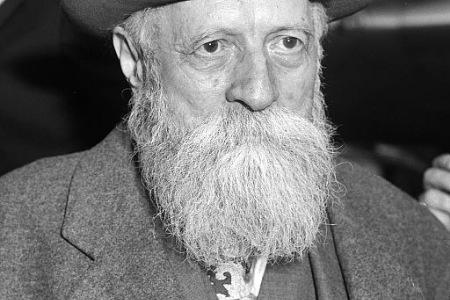 CANCELLED - Living online : pour le meilleur ou pour le pire? A bilingual course
6 weeks, Tuesdays, 1:30 to 3:30 p.m.
**en ligne**
Selon le sociologue et philosophe allemand Hartmut Rosa, l'être humain ressentirait un besoin fondamental d'entretenir une relation « résonante » avec le monde qui l'entoure. Ce rapport « résonant » lui permettrait d'être affecté par ce monde et de l'affecter en retour, dans un processus de transformation mutuelle.
This course will explore the claim that the life we have lived online during the pandemic has deeply impacted our relationship with the world around us. Has our "resonant" relationship with our surroundings been broken? And are the consequences, whether positive or negative, likely to be temporary or permanent?
Cancelled 11 January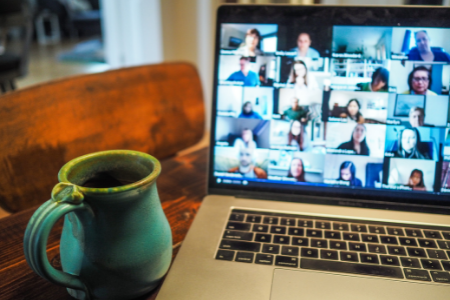 POSTPONED - Engaging with Holy Texts
This course has been reduced to 12 weeks, beginning during the 2022 Spring Term, starting 16 March. 
12 weeks, Wednesdays, 1:30 to 3:30 p.m.
**Hybrid**
In this 18-week course, spanning the Winter and Spring Terms in 2022, we will consider some of the holy books that have shaped various world religions and examine how they have been read and how they are being read today. Is there only one way of reading a sacred text in a particular tradition? What makes a text "holy" or "sacred"? What is the kind of truth that these texts seek to impart?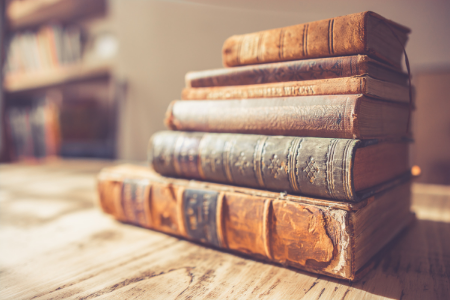 "OK Boomer": Chatter or Chiller
6 weeks, Wednesdays, 6:15 to 8:15 p.m.
**Online**
This course will ask: How do we define generations and what are the historical moments that have shaped Boomers/Gen X/Millennials/Gen Z? Do recent events suggest that Gen X/Millennials/Gen Z are claiming their place in the sphere of social responsibility? Where did memes come from and how powerful a tool can they be? To what extent are these generational tensions a function of previously non-existent technologies that increasingly pervade all aspects of society? To help answer these questions, we will read a variety of recent articles as well as two novels that put the Boomer and Millennial generations "under the microscope" (Philip Roth's American Pastoral and Patricia Lockwood's No One Is Talking About This).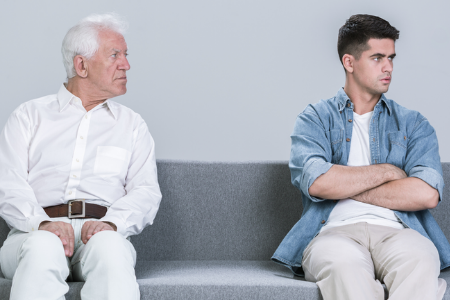 The Rise of China
6 weeks, Wednesdays, 1:30 to 3:30 p.m.
**Online**
China—the world's oldest continuous civilization—has undergone an astonishing transformation in a brief span of recent history. How did this happen? How can we account for China's momentous—and almost wholly unanticipated—global rise? What are the prospects for China's future economic growth? What does China's rise mean for the West and for the rest of the world?
This course is full; to add yourself to the waitlist, email info@thomasmore.qc.ca or call (514) 935-9585. Should vacancies develop, those on the waiting list will be contacted on a first-come, first-served basis.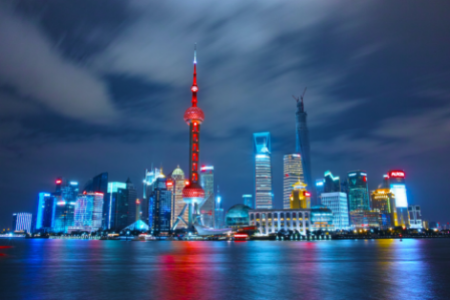 L'eau, un enjeu majeur ?
12 semaines, les mardis, 19h00 à 21h00 (dès le 18 janvier 2022)
**à Gatineau**
Quel est le processus de « production » et de conservation de l'eau ? À qui appartient l'eau (droit international) ? Pourquoi certains pays ou communautés (les Autochtones par exemple) n'ont pas accès à de l'eau potable ? Quel est l'état de santé des mers et des plans d'eau à travers le monde actuellement ? Y a-t-il un risque de pénurie d'eau (agriculture, croissance démographique) ? Doit-on prévoir de graves tensions internationales liées aux changements climatiques ?
Au-delà de son apport essentiel à nos besoins vitaux, quelle expérience sensible et sensuelle vivons-nous dans nos rapports à l'eau ?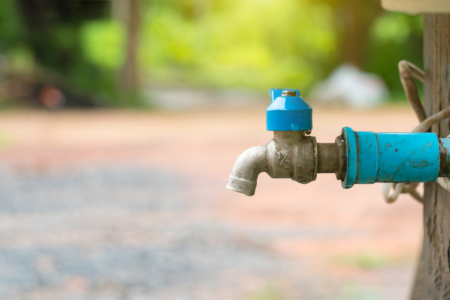 CANCELLED - From Autocracy to Democracy: The Social Contract in Flux
12 weeks, Mondays, 1:30 to 3:30 p.m. (starting 17 January 2022)
**at Saint John the Baptist Church**
We will discuss the rise of demagogues in the 20th and 21st centuries and explore the fundamental question of whether democracy as we know it is dying or whether it is evolving into a new system. We will read excerpts from works by Plato, Locke, and Rousseau dealing with the social contract as well as excerpts from Anne Applebaum's Twilight of Democracy and Madeleine Albright's Fascism. William Golding's novel Lord of the Flies will also be part of the reading list.
This course has been cancelled. If you are part of the Pointe-Claire group, we invite you to register for a different course this term.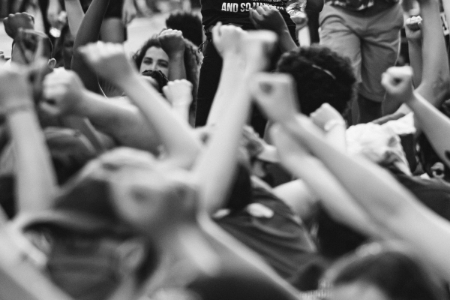 Literary Excursions
12 sessions, the last Monday of each month, 1:30 to 3:00 p.m.
**Online**
TMI is offering a unique and eclectic reading-discussion experience. This program is a re-imagining of last year's "Book Circle." We will include both fiction and nonfiction works. In some months we will invite all participants to speak about their favourite books by a prolific author; in others we will focus on one notable work by a well-known author. The event will take place in the last week of each month. Registrations will be for individual sessions, at a cost of $10 per session to cover administrative costs. Please register early, as places will be limited.